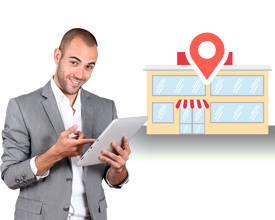 Welcome to Tri City Marketing, a full-service digital marketing agency dedicated to helping businesses succeed in the digital landscape. Our team of experts combines innovative strategies, creative thinking, and cutting-edge technology to deliver results-driven solutions that drive growth and success.

Our mission is to help businesses of all sizes achieve their goals by leveraging the power of digital marketing. From startups to established enterprises, we provide comprehensive digital marketing services designed to help businesses reach their full potential online.
Our team of experienced professionals is passionate about helping businesses succeed and is dedicated to delivering results. We offer a full range of services, including search engine optimization (SEO), pay-per-click advertising (PPC), social media marketing, email marketing, and content marketing.
At Tri City Marketing, we understand that every business is unique, and that's why we tailor our services to meet the specific needs of each client. Our approach is data-driven, results-oriented, and based on a deep understanding of the latest trends and technologies in digital marketing.
Our commitment to excellence and our passion for helping businesses succeed sets us apart from the competition. Our team is always working to stay ahead of the curve and to provide our clients with the best possible digital marketing services.
So if you're looking for a partner to help you succeed in the digital landscape, look no further than Tri City Marketing. Contact us today to learn more about our services and how we can help you achieve your goals. 980-258-0570